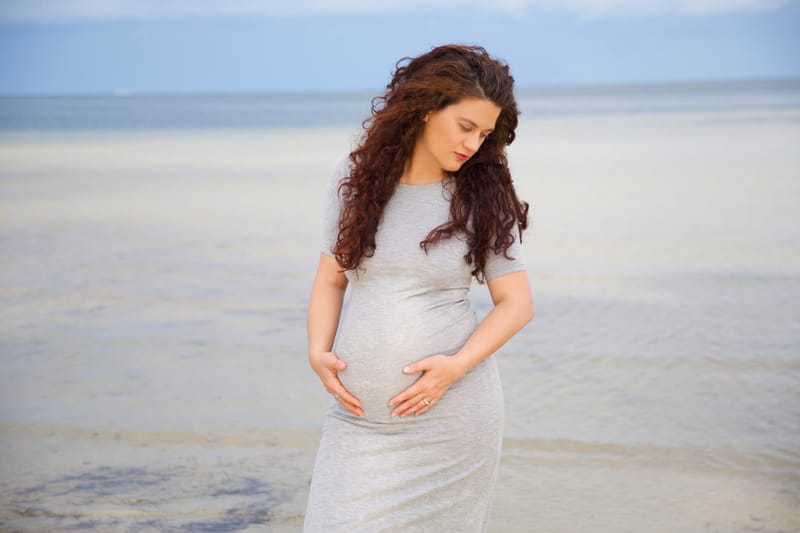 Yoga is a practice that affects every aspect of my life on and off the mat. A certified 200 hour Yoga Teacher and 500 hour Yoga Therapist I began my path towards yoga in search of a way to heal my body from chronic pain after a work injury in 2009. While many might see such an injury as an accident, I believe it was a blessing in disguise as it has led me to my calling and path as a Yoga Therapist and Doula. After my first yoga class I quickly realized there is more to yoga than just the physical aspect. The layers of yoga are like an onion, one just has to be willing to dive deep and peel them back to discover their true Self. I have shed many tears of joy and pain while cutting through these layers, and am very thankful for each step, each climb, each fall.
And now the journey continues…in Denmark where I am completing my DONA International Birth and Postpartum Doula certifications.
The next step in this thing called life was meeting my Icelandic husband in Iceland in July 2016. After finding balance and optimal health in my life I suppose the Universe decided it was time for my next adventure--and what an adventure is has been! Five months after we met we were married in January in Savannah, Georgia, USA. Then only a few weeks later we found out about our honeymoon baby. We had a bun in the oven and had not even figured out where we would live. He was still living in Iceland and I was in America. We decided to take a trip to Europe and eventually the stars aligned and brought us back together in Denmark. He began baking in one of the best bakeries in Copenhagen while I continued to grow our very own bun in my belly. So in a way I too was becoming a baker!
Finally in August 2017 I joined him in Denmark and only two short months later we welcomed our (surprise) baby boy! It's been a whirlwind to say the least! To top it all off my neck and back issues came back full circle during my pregnancy and postpartum, so I had to have neck surgery in August 2018. As anyone who has been in chronic pain knows, it takes time for the body to heal and I plan to give myself all the time it needs to fully recover and get back to as close to 100% pain-free as possible. My mind/body/Spirit/heart depend on the primary health of my body, therefore it is so important to honor that necessary time to heal.
It is because of my life experience thus far that I decided to become a Doula; both Birth and Postpartum. I am passionate about accompanying women during their journey into motherhood. To hold space for their mind/body/Spirit/heart as they welcome their baby into this world. I believe in safe, gentle, and peaceful births; and I also believe that postpartum care is just as important, if not more, to empower mothers in their new role. Motherbaby, a scared dyad and bond between mama and baby; as well as Motherbaby Family—we cannot forget or leave out the importance of the role of the mother's partner to both mom and baby.
So here I am, in Denmark, resting, recovering, healing, holding space, and healing it forward for families. I am honored and grateful to walk alongside you.